So, you've built relationships with schools and students, you've considered different distribution models, and you want to sell your product to school markets. The first thing to do? Gain a better understanding of the conditions in which schools operate.
View our "Selling to Schools" webinar here: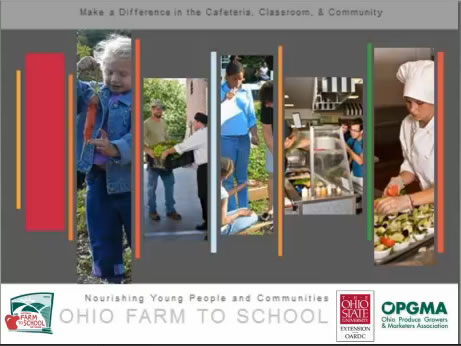 Learn more about school food budgets from Michigan Farm to School.
Schools need consistent quantity, quality, price, and delivery from producers. They also need to plan their menus in advance. Before you start working with a school district provide them with a seasonality chart and a listing of your products and prices, and ask them to fill out a school nutrition survey outlining what they want from you.
Schools often order in terms of number of meals, while producers tend to sell by weight. Oklahoma's Pounds to Servings Calculator allows you to enter the number of servings requested, and calculate the number of pounds as well as the cost. Wondering how to price your product for a school market? Check out Michigan Farm to School's Pricing for School Meals Programs.
Find a sample bid sheet with scoring here, and ODE's Guide to Procurement, which includes a sample invitation to bid, and a sample contract. Michigan Farm to School also has a toolkit for completing product availability and pricing forms.
Ready to meet with a school food buyer? Use this School Food Service Questionnaire (also from Michigan Farm to School!) to guide the conversation and make sure you get the answers you need to determine whether a school food service customer is the right fit for your farm.
For more information on selling to distributors or directly to schools, see Ohio's Specialty Crops: A Boost to Food Service Menus, by OARDC's Agroecosystems Management Program.