School farm tours and field trips can be a great way to get students excited about eating locally, and to build community connections with farmers. Below are a few examples of farm to school road trips we took in 2013. More recently, Rural Action convened "School Day at the CPA," a multi-stakeholder field trip to the Chester Hill Produce Auction – read about that here. If your farm is interested in hosting a school visit, make sure you mention that when speaking with potential buyers! And if you're a school that wants to visit a local farm, consider reaching out!
Also check out The Hayride: a resource for educational farm field trips from the Appalachian Sustainable Agriculture Program.
OHIO STATE UNVERSITY EXTENSION SCHOOL TO FARM ROAD TRIP
July 31, 2013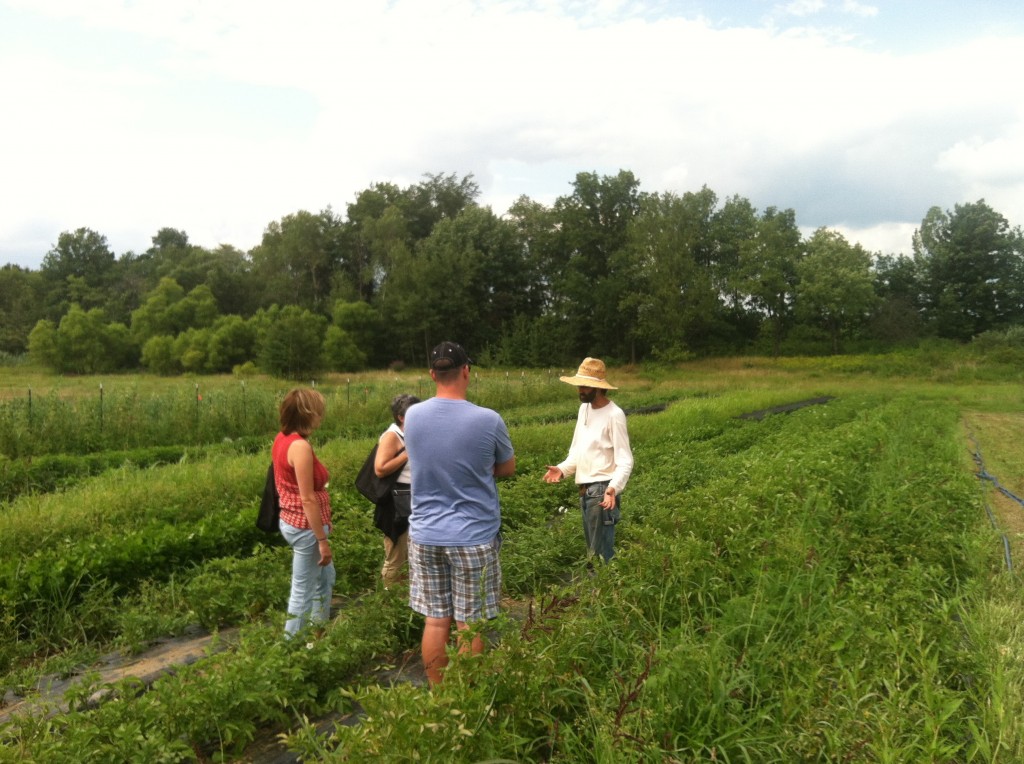 The annual "School to Farm Road Trip" was held on July 31 in Trumbull and Ashtabula Counties in Ohio. This trip was organized by Ohio State University Extension Educator, Marie Economos and supported by grant funding. This tour was developed to help school service personnel & school administration on how they can increase the use of local agricultural products (vegetables, fruits, meats) in their school lunch program farm fresh salad bars and at fundraisers and special events. Over 30 individuals took part in this event, including teachers, food service directors, school administrators, representatives from state legislators' offices, and local farmers. During the day, the group visited a variety of farms to learn how schools can make the connection to local farms.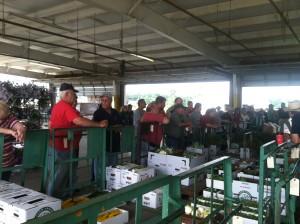 Sites visited include:
Geauga Co. Growers Auction—Middlefield, OH: NE Ohio's largest producer wholesale auction in action.
Four diverse vegetable farms: Covered bridge Gardens, Field Fresh Farm, Farm 153 and True Earth Organics. We heard how each are making connects to source local vegetables to schools, university, businesses and individuals.
Here are some of the comments participants wrote on their evaluation forms that day:
The two most important concepts that I learned from today's bus trip:

Buying local supports the farms/jobs/better nutrition; buy local because it benefits everyone
It is possible to buy/use local produce in schools; Costs aren't necessarily prohibitive
How willing the farms are to working with the schools
Local foods are available at the wholesale auction, and these can be processed for later use in the schools.
It can be fairly easy to find local sourced foods to serve in the schools and it is okay to start small.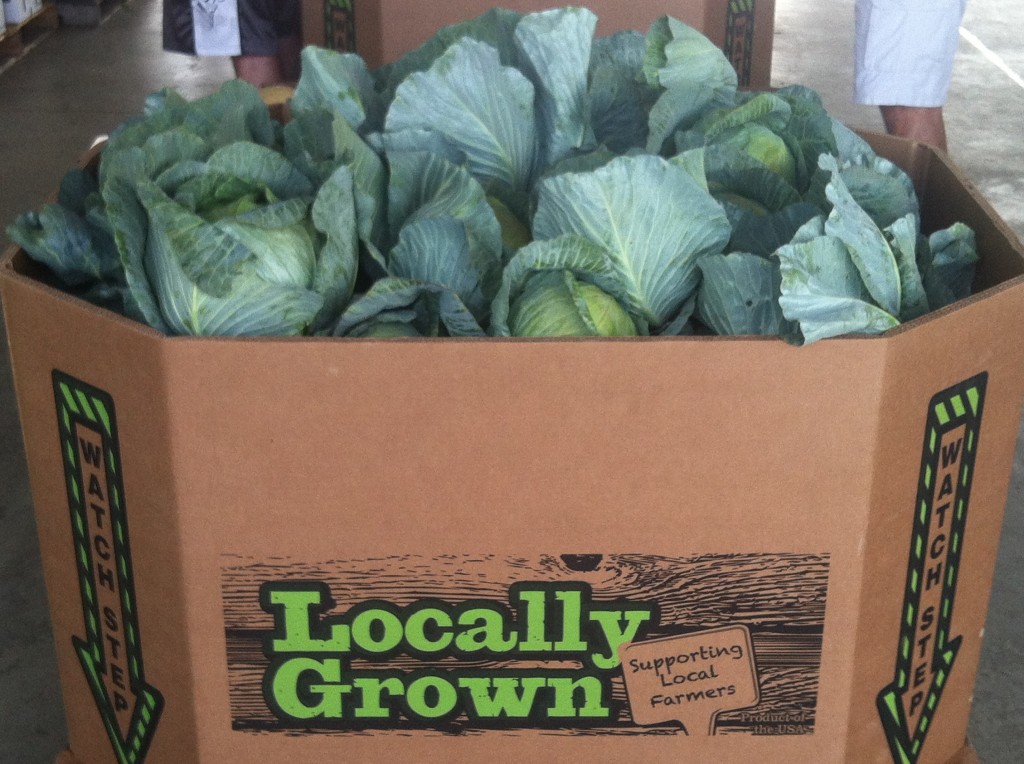 Funded by the Preventive Health and Health Services Block Grant from the Centers for Disease control and Prevention (CDC) and administered by the Ohio Dept. of Health, Bureau of Health Promotion and Risk Reduction, Creating Health Communities Program.
---
OHIO STATE UNVERSITY EXTENSION SCHOOL TO FARM ROAD TRIP
August 1, 2012
Farm to School initiatives are being developed across the county to encourage local school systems to utilize local foods in their school lunch programs as well as for special meal events. We are pleased to report that OSU Extension in Trumbull County is helping to make this community connection a reality in Northeast Ohio. On August 1, OSU Extension and the Trumbull County Health Department collaborated to offer a School to Farm Road Trip to help connect schools to local fruits, produce and food. Twenty-nine decision makers from nine school districts (and even one student) participated in day-long bus trip visiting and learning about local food opportunities and making healthy school food choices. The 100 mile bus trip highlighted some of the farm operations who are willing and able to source local foods to the schools. The program evaluation demonstrated positive outcomes. This trip was funded in part by a Creating Communities grant from the Trumbull County Health Department.
For more information and photos from event please read the full summary here: School to Farm Road Trip 2012