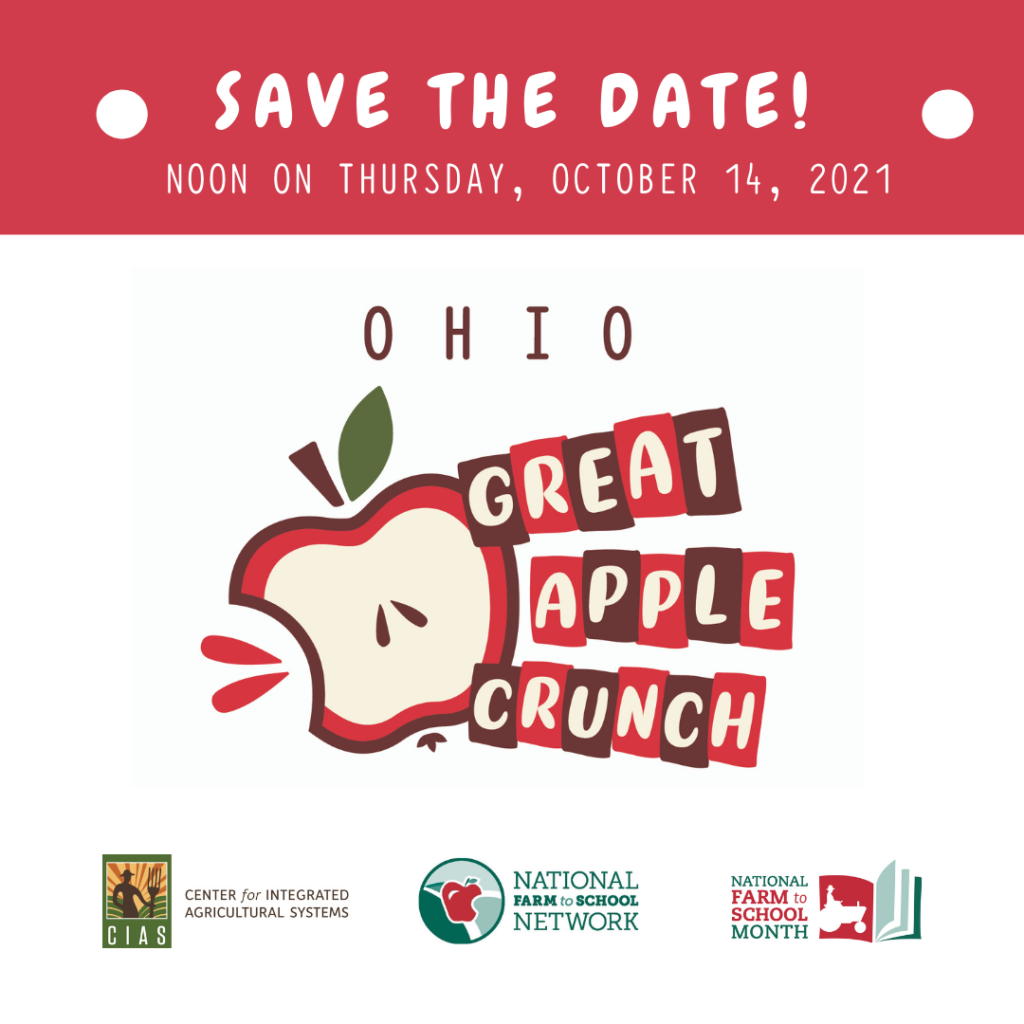 It's official! The 2021 Great Apple Crunch is scheduled for noon on Thursday, October 14, 2021. Join over 300,000 Ohio youth and adults in crunching to celebrate Ohio farmers, healthy kids, and strong communities this October. Participating in the Crunch is simple: buy, serve, and Crunch into locally grown apples! Since 2014, we have highlighted National Farm to School Month and our local farmers with MILLIONS of Crunches across the region. Register your Crunch to make it official, add to the Crunch count, get the scoop on purchasing and serving local apples, and receive the Crunch Guide and lesson plans. Everyone is invited to Crunch to reach our Midwest regional goal of 1 MILLION CRUNCHES in 2021!
Noon on Thursday, October 14, 2021 is the official Crunch date, but we welcome your Crunch any time this October. No event is too small to register! If your Crunch is not hosted by a school or organization, skip any questions that don't apply to you. After registering, you will be directed to a free list of Apple Crunch guides for K-12, Early Care and Education sites, and non-school sites, as well as recipes and additional resources. Please register your Crunch HERE: https://go.wisc.edu/rjw2e3
Questions? Please visit www.cias.wisc.edu/applecrunch, the Great Apple Crunch Facebook page, and the Ohio Farm to School Facebook page, or contact Haley Plahuta at plahuta.12@osu.edu.
 Happy Crunching!