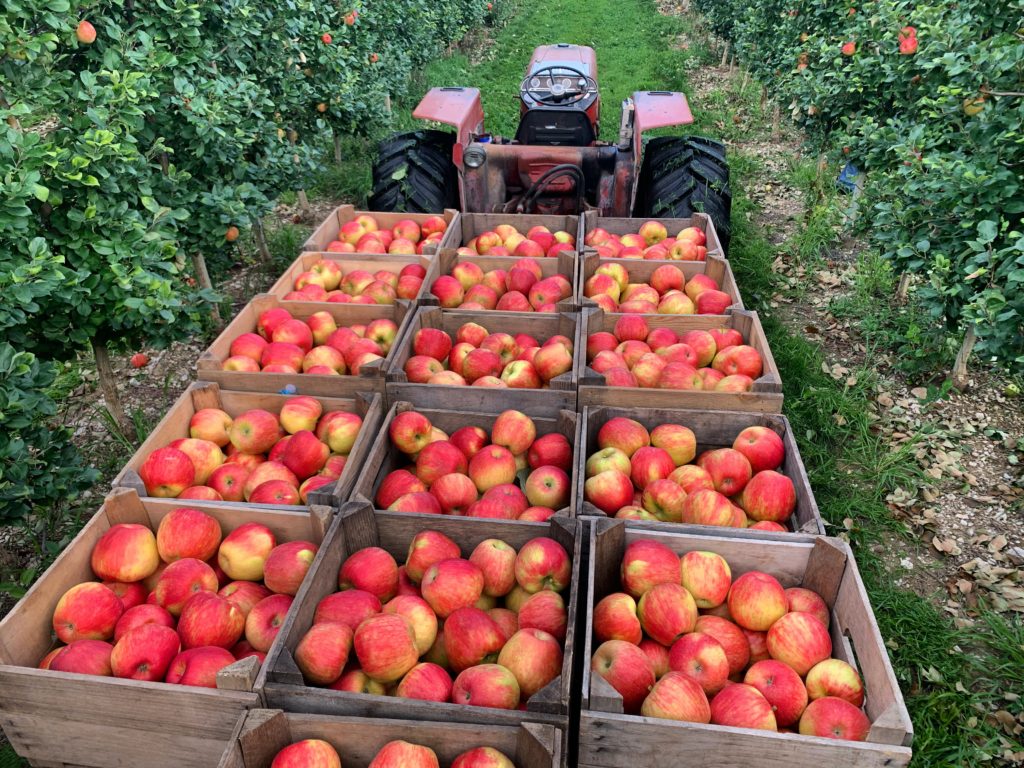 We are SO excited to share these interactive and fun Apple Crunch Experiences to celebrate National Farm to School Month!
Here is the link to the Facebook live Virtual Crunch Day Event! This 15-minute virtual Crunch is hosted at Quarry Hill Orchards, where Farmers Ben and Brooke answer most asked apple questions in the orchard! Crunchers will learn where apples are grown, how they grow, and how they to their plates!
Here is the link to an Apple Crunch event from SNAP-Ed Program Assistants in Wood, Seneca, Ottawa, Lucas, and Sandusky counties! This interactive Apple Crunch event includes apple facts, jokes, physical activity (picking apples in an orchard), reading Apple Farmer Annie and of course, a big CRUNCH!
Now that you've held your fantastic Great Apple Crunch, you have done a Farm to School activity! Keep up the great work to bring the freshest and most nutritious food to kiddos, invest in your community and support local producers. Be sure to check out the following resources for more information about farm to school and ECE:
Thank you for Crunching in the Great Apple Crunch 2020! Please reach out to plahuta.12@osu.edu with any questions.
Learn more about the Great Lakes Great Apple Crunch here!