By Amy Fovargue 
Building Staple Crops into the Farm to School Movement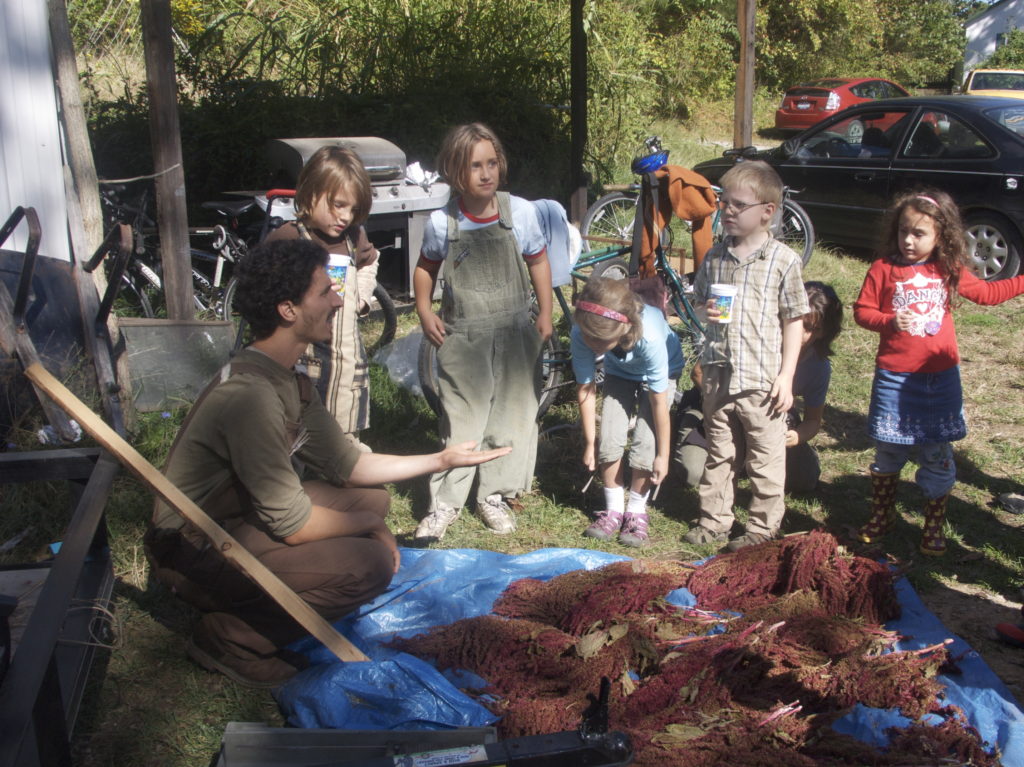 When the Farm-to-School movement began, its focus was to bring fresh fruit and vegetables to school cafeterias around the country. But what about grains, beans, flour, tortillas and all the other products that come from staple crops? These crops, grown right here in Ohio, and the biggest part of our calories and nutrition, were missing from the local school food movement.
Enter Shagbark Seed & Mill, an Athens based grain mill and beanery launched to address food security in the region so the best tasting, freshest, and most nutritious staple foods reach Ohio's tables. Today, Shagbark's flour, beans, and tortilla chips can be found in many dining halls and school cafeterias around Ohio, including the Granville, Athens City, and Federal Hocking School Districts, and at Kenyon and Oberlin College, Denison and Ohio State University. Michelle Ajamian and Brandon Jaeger started the operation back in 2008.
"Ohio schools are serving up Shagbark at their taco and breakfast bars, and one middle school (Granville) even serves our popcorn," said Ajamian. "We would likely be in even more schools, but it's not always easy to get products delivered outside Athens County.
The barrier to selling to universities and K-12 schools has become distribution. "Within the past 15 years, dining hall and school cafeteria staff have become accustomed to ordering from one giant distributor that generally doesn't offer crop grown in the region. Everything arrives on one truck," Jaeger said. He went on to say there are people who have been enormously helpful in changing that, including Jane Linscott at Federal Hocking Schools, John Marsh at Kenyon College, Chef Lesa at OSU's Curl Market, and S.K. Piper at Bon Appettit who works with Denison University.
A Mission and a Vision
According to their website, Ajamian and Jaeger started Shagbark Seed & Mill to de-commodify the commodities and bring high nutrition beans and grains to their community. Their social enterprise mission is to realize that food security is tied to organic, fresh, and local grain and bean varieties.
"We started Shagbark Seed & Mill to add nutrition-rich grains and beans to the local food movement, with an eye on ensuring that food access programs are not left behind," said Jaeger, who founded Shagbark in 2010 with Ajamian. "A key part of our company mission is embodied in our Good Food for All program, which we created as pricing structure so food access programs receive the lowest pricing we offer," he added.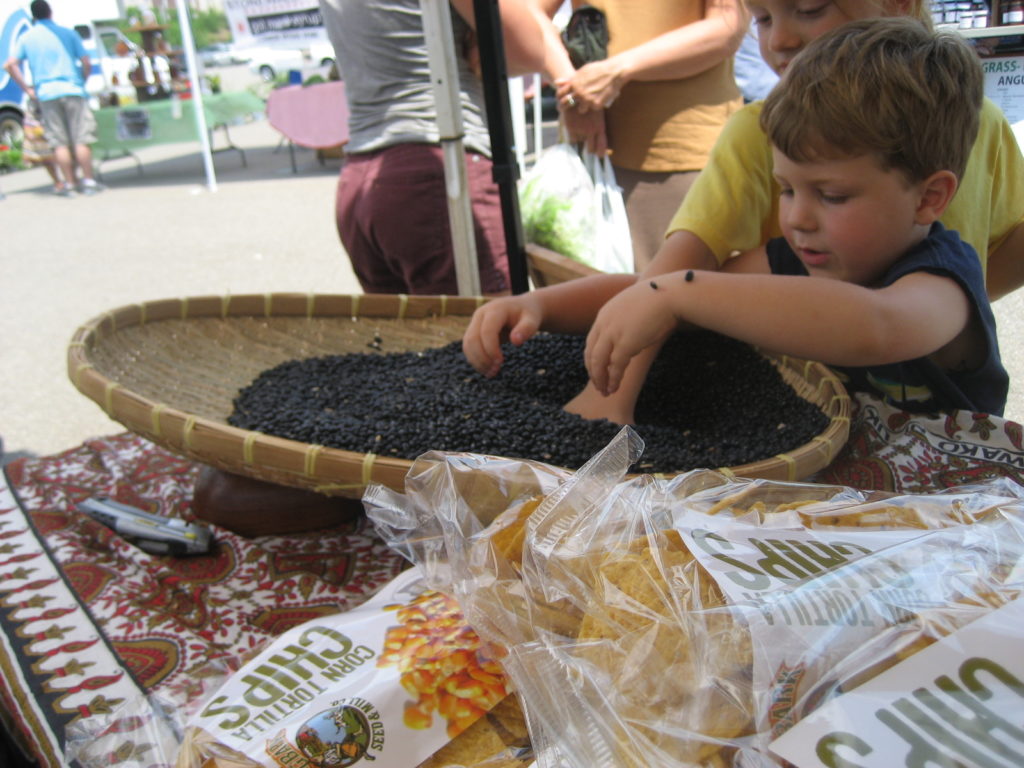 Their interest began in 2008 when they grew test plots of grains and beans on borrowed land in Athens and Meigs counties. Today they buy from nine Organic farmers throughout the state that combined produce more than 150 acres of grain and beans. In 2016, Shagbark has made over $200,000 in organic crop purchases nearly 10,000 bushels or 28 tons of crop (5000 bushels of corn, 1000 bushels of black beans, 600 bushels of pinto beans, and hundreds of bushels each of spelt, popcorn, buckwheat, and heritage wheat). Shagbark Seed & Mill is certified organic, so most of the crop they bring in is from Ohio's certified organic farms.
"Certified Organic means no GMO's and no harmful chemicals, and we realized that the barrier to Organic grains and beans in schools is about the fact that subsidies to GMO corn and soybeans make it costly for a school to buy organic pinto beans and spelt cereal, when they are not subsidized," Jaeger said.
Shagbark cleans the seed to remove the debris from the harvest. Then the grains needing milling are ground into flour, grits, and cereals and the bagging crew weighs and bags the products. This product is then passed to bakers, chefs, and tortilla makers, which use Shagbark's whole grains and dry beans for ready to eat foods schools use, like tortilla chips and tortillas.
Shagbark has an eye for integrating more products into their offerings. "We hope to produce tofu and eventually press our own oil", says Jaeger. "Anything you can make from seed crops".
"There is a special place in our hearts for selling to schools as we provide kids the best food possible," Jaeger said. "If there's a school that wants our products, we want to make it happen," he said.