By Amy Fovargue
We congratulate Ohio's winner of the "One in a Melon" award, Minerva Local School District in Stark County! They received the most votes from parents, teachers, community stakeholders, students, and others who recognized the incredible work they're doing through their farm to school programs.
Stacey Bettis, the 2,000-student district's food service director, tells us that their school is striving to educate the whole child by providing the following:
Healthy Living Awareness
Agriculture Awareness
General Curriculum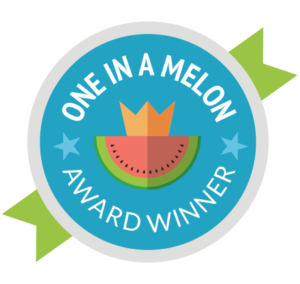 A County-Wide Grant
In 2015 the Stark County ESC received a $43,000 farm to school planning grant benefiting more than 36,000 students in eight districts located in rural, urban, and USDA designated food deserts in Stark County, Northeastern Ohio. Of these students, 43% qualify for free and reduced lunch, and represent 58% of enrolled students in the county school system. Stark ESC is working with 12 participating school districts, including Minerva Local, to connect food, farms, schools, and communities in a collaborative effort that establishes a consistent and sustainable plan for local foods procurement, nutrition, wellness, healthy choices, food system education, and community food literacy as part of its farm to school vision.
Bettis says that being a part of the advisory committee for the Stark Educational Service Center (ESC) Farm to School planning grant has made her more aware of what local farm products we can get in Ohio. The goal with the grant was to connect the three C's; classroom, cafeteria, and community. Through the grant they were provided with cutting boards, knives, mandolins, and apple corer/slicers.
When they applied for the grant Stark ESC had no county or district implementation plans, with no branded farm to school activities or outreach. This grant supported the Stark ESC vision and the included districts' desire to include the farm to school program into its cooperative model.  Minerva was the lead school district on the planning grant.
Harvest of the Month Serves Up October Pumpkins
Another goal in the planning grant was to promote harvest of the month items. In October they featured pumpkins. Each building chose different items to prepare such as pumpkin cookies, and pudding. They provided taste testings and administered surveys.
A majority of the students, 80%, had tried pumpkin before, but most (55%) were surprised by how much they liked it. Many students mentioned that they learned something new about pumpkins such as, "they have seeds" and the "lunch ladies do great things with them." Other students were quoted as saying, "my taste buds like it!" and "it tastes better than I thought."
The teachers would then incorporate the pumpkin theme into the classrooms through activities such as reading books about them or having an art contest. "We would like to expand the program and incorporate harvest of the month for more months of school," said Bettis.
Bettis admits there were challenges for implementing farm to school in their cafeteria, such as sourcing the food and training the food service staff to prepare it, as well as adding more labor into their process.
The food service directors in Stark County owe some of their success to Atlantic Food Distribution, a food distributor who has worked with local farmers to get their GAP process in place. They have even sourced local beef for schools in the county. The main items that Minerva schools buys locally are milk, apples, green peppers and cucumbers.
The farm to school activities have led to increased field trips to farms, and research assignments related to farming as well as planning a community garden.
Beyond the Classroom: One Community
According to Becky Miller, Stark County ESC curriculum director and the curriculum lead in the Farm to School grant, this coming school year the county middle-schoolers will be reading Seed Folks by Paul Fleischman. The story is told by a diverse cast of characters living in Cleveland, each from a different ethnic group. Each character describes the transformation of an empty lot into a vibrant community garden, and in doing so they each experience their own transformations. The seventh graders in Minerva will be starting their own community garden this year.
The county high schoolers will be reading Gaining Ground: A Story of Farmers' Markets, Local Food, And Saving The Family Farm by Forrest Pritchard. Both books (Seedfolks and Gaining Ground) were chosen as County's "One Book – One Community" novel. Each year a committee selects books to celebrate across the county, for the Stark County Libraries and Arts in Stark initiatives. The goal of this program is to unify the communities of Stark County by reading a common book and theme. "This year farm to school was the theme," explained Miller.
The grant funding also promoted farm to school at several community events across the county. The Minerva program involved a farmers market, a free locally sourced breakfast along with educational activities for kids provided by Ohio State University Extension and the local Future Farmers of America (FFA) chapter.
Prior to the farm to school grant, the Stark County school districts did not have the support and structure needed to merge local food awareness and consumption efforts. By developing clear goals and objectives combined with support at all levels and a targeted timeline, it led to a collaborative environment where a farm to school program could grow and continue to be successful.
Heather Neikirk, educator for OSU Extension for Stark County who was instrumental in leading the farm to school efforts, said the next step for Stark County schools is to apply for an implementation grant from the USDA's Farm to School Program. An implementation grant would pay for specific projects or programs that came out of the work from the planning grant such as expanding the harvest of the month activities to nine months.
Contact
Minerva Local Schools, Minerva
Food Service Director- Stacey Bettis
work # 330-868-6293  Cell # 330-418-1042